No-one enjoys having to deal with exams. They can be unsettling, cause anxiety, and seem to appear from nowhere, even when you've had months and weeks to plan for them.
However, no matter how hard we try to wriggle out of having to admit their very existence, by playing video games, watching our favourite TV shows or skipping class (actually, don't do that, skipping class is bad), exams are an all too real and ever-present part of dealing with school and adult life.
Luckily, we've prepared some neat tips to help you ace any exam with ease and make sure you ace your exams and pass with flying colours.
#1 REVIEW THE SYLLABUS
This number one tip alone can save you countless study hours and help you in the way to acing your exams.
This goes without saying though really? You should know your subject and be prepared to learn and revise more over the coming months before your exam.
#2 FIND OUT WHEN ALL YOUR EXAMS ARE
Add your dates into a calendar. Plan your revision sessions for each exam and try not to cram everything into one long session.
#3 PAY ATTENTION IN CLASS
Paying attention in class and not letting your mind wander is a difficult art to master but a very rewarding one!
#4 DON'T PROCRASTINATE AND TAKE ACTION
While it may be easy to put things off, in the long run, you'll only give yourself more to do later.
#5 TAKE NOTES
Take lots of notes. You'll thank yourself later when you come to revise.
#6 MAKE STUDYING A HABIT
It's much easier to stay on top of your revision if you are doing a little each day. Also, it helps cement the ideas you are learning and bring them easily to mind.
We know it's appealing to just enjoy yourself right until the last minute. But seriously, start early for better results!
#7 RESEARCH EVERYTHING YOU CAN ABOUT THE EXAM
Make it your business to make sure you know all you can about whatever topic is it you are studying.
It's often a huge help if you try doing past exams to get an idea of the sort of questions the exam board might be asking you and how they will do it.
You don't want to be surprised by a huge 25 marker, do you?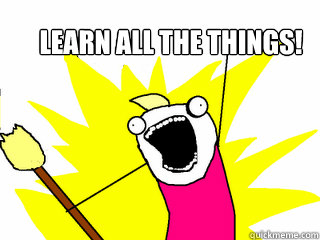 #8 GET COMFY IN YOUR SURROUNDINGS
It's much easier to concentrate when you are relaxed and have everything you need to hand.
Here are a few little tips on how you can stay comfy & relaxed whilst revising…
Get comfortable with the right snacks & drinks so you don't have to keep getting up
Let family members know you are revising so they don't distract you.
Try calming music (We personally like the Lo-Fi beats playlist on Youtube). This is our go-to music if we are trying to write blogs or design cards!
#9 TIDY YOUR ROOM
Looking for an item you can't find is not going to help your exams efforts and neither is the feeling that your life is disorganised. Prepare your study environment and the rest will follow.
#10 DON'T STUDY IN THE DARK
This can strain your eyes and make you feel tired, when you need to be fresh and alert. Similarly, stay motivated and keep your energy high throughout the day. Diet and exercise play a part in this but also resist the urge to sleep in and remember to use your time wisely.
You can also fight the urge to fall asleep early by sitting up on a desk whilst revising rather than laying in bed. Beats the temptation.
#11 AVOID DISTRACTIONS
There's always something to take your mind off the task at hand so make sure to stay focused.
Some common distractions you must avoid…
Social Media – The hardest one
Gaming consoles
Friends who do not have to revise (Bad influences). Although whilst saying this we advise you do not stop seeing friends. Meeting friends occasionally can help with the stress and help you unwind every now and then.
Daydreaming
Alcohol & Parties – Don't stop enjoying yourself but be wary that this will rule out at least 2 days with a hangover. If you do decide to drink or party, plan this around a time when you don't need to revise as intensely.
#12 ORGANISE AND PRIORITISE YOUR TIME
Study your subjects in order of importance. You don't want to be caught in a panic when it comes to the big day.
Try making a timetable to manage your time. This list of 12 from Cosmopolitan is extremely helpful!
#13 MAKE A STUDY GUIDE
Perhaps the single most important of all these points and one which is often overlooked! Most importantly, don't rely on someone else to do this for you.
#14 TEST YOURSELF
Ask yourself questions, as if your teacher was right there beside you.
This can be tough if you are all alone plus a little boring. Try asking a sibling, friend or Girlfriend/Boyfriend to help out.
They could read out your revision cards and get you to answer the questions.
#15 ALWAYS STUDY EFFICIENTLY
Focus on the task at hand. Do not waste any time.
#16 DON'T WASTE THE DAY!
You'll only regret it later. All those other things you enjoy doing can wait until there's more time. This sounds heavily depressing we know, but it'll be worth it.
#17 STUDY THE WAY YOU LEARN
Adjust your study technique depending on the topic at hand and how you learn best. Here are some examples below.
Quizzing
Mindmaps
Flashcards
Past Papers
If you want a few more revision techniques you should check out these 7 unusual approaches.
#18 TEAM UP AND STUDY TOGETHER
Don't be too proud to ask your friends for help. A study partner can be immensely helpful both in testing your knowledge and sharing ideas.
Ask someone in your class who's doing the same subject or maybe ask an older sibling or Girlfriend/Boyfriend who might be willing to spend their studying time helping you.
#19 KEEP YOUR MORALE HIGH
Don't give into peer pressure. It's your time that matters and you choose how to use it.
#20 STUDY IN SHORT BURSTS
Don't overstretch yourself. Being overworked to the point of exhaustion is never a good thing.
Having the perfect studying breaks can be massively beneficial in resetting your brain ready to learn more. You could
Go for a walk outside
Meditate
Call a friend
There are loads more Studying break ideas over on Fastweb but also some tips on what not to do in your crucial breaks.
#21 STAY POSITIVE ABOUT THE OUTCOME
Staying positive will effect your revision & exams massively.
Put into the universe what you want to get out of it!
You got this!
#22 MAKE SURE TO GET PLENTY OF REST THE NIGHT BEFORE THE EXAM
Provided you've been looking after yourself and staying on top of things this should come as second nature and you won't find unwelcome tensions creeping in, nearly as much as if you weren't prepared. One caveat here: Don't study the night before the exam! If you've listened to our advice up to now you'll be more than ready and doing this will only make things worse if you're not.
#23 ALLOW YOURSELF PLENTY OF TIME ON THE DAY OF THE EXAM
There's nothing worse than jeopardising all of your hard work up to this point by turning up to the exam room late. This can get you all flustered and make you forget all your hard preparation. On the other hand, if this is 100% unavoidable, do your best to take a deep breath, relax and not let it bother you. Stay in control of your mind and your emotions and go for the win!
#24 TRUST YOURSELF AND DON'T STRESS
Most importantly, don't lie to yourself and manage your study efficiently and effectively. It will all be fine!
#25 DON'T THINK TOO MUCH
Study! Just like our little hedgehog friend here.
#26 DO NOT CHEAT!
We know we should hardly have to say this but not only do you run the risk of getting caught but you'll only be cheating yourself in the long run. Study hard and earn your life goals and no-one can take those rewards away from you.
#27 FINALLY, GO GET THE RESULTS YOU DESERVE!
You earned this. It's time to celebrate.
We hope these tips helped you get focused and that you'll be able to ace your exams with flying colours this exam seasons. Don't forget to check out our hilarious post on 22 funny exam answers that didn't make the grade and good luck in your exams this season. And, if you know anyone who could benefit from a little extra support to, why not check out Creased's good luck cards and wish them success or congratulate a friend on their exam results day!
Comments
comments